You've picked out your shirt, your best pair of jeans in just the right color and you've sprayed that Tom Ford fragrance that just gets people talking about you. But as of right now, the only place you're set to socialize is on your sofa. What can you do in your socks? Where can you go? Certainly not to the work holiday party, the movies, on a date, or your friend's barbecue get-together. Heck, you can't even leave your house.
You know that no gentleman's outfit is fully complete without the appropriate footwear and jacket before you set foot into the real world. And you can't just throw on that pair of old sneakers that you wear to the gym or the grocery store - you need a fresh combination of soles and outerwear. No, a truly well-groomed man neglects this absolutely essential finishing combination to his outfit for any and every event.
If you're looking for a few versatile suggestions to add to your closet for an instant fix to any outfit, scroll on down - you're covered with a few unique but trendy suggestions here.
Jordans and a Trucker Jacket
Spotted in the wild on venerable shoulders from those of Aaron Paul to Kanye West, the classic, hard-working style of the trucker jacket can lend an air of Americana and grit as well as A-list fashion to any night out. Featuring double breast pockets, denim composition, and often a cozy sherpa fleece lining, the trucker jacket is a classic - a timeless style that transcends generations.
Just because your pops may have owned one in his heyday, however, does not mean that you've got to look like you've just walked right out of 1967. Modernize your look and accent the classic denim jacket variety with our own generation's answer to the conservative athletic shoe of the past - Air Jordans!
First released to the public in November 1984, Jordans have cemented their place in the cultural consciousness ever since. From the decidedly '90s look of certain iterations, such as the Air Jordan XI (1995), to the ahead-of-its-time Air Jordan X (1994), with looks running the gamut in between, Jordans have proven themselves to be a versatile footwear statement that allows the wearer to stand out equally on the streets of Manhattan as at the local cineplex.
With seemingly limitless variation when it comes to not only the annual releases but also special or limited editions, you can easily find a pair that suits your aesthetic. For ultra-fresh kicks, consider starting with the Air Jordan 7 Retro 'Flint' 2021.
These shoe's hues make it a perfect complement to a trucker jacket of any color and the use of suede gives it an extra-luxurious air. Minimal purple accents ensure that this pair retains the typical Jordan flair and give it a little bit of "pop".
This pairing will work well with dark, boot-cut jeans and your favorite crewneck. Your peers and your date will take notice of this classic-modern combination that's relatively rare but cutting-edge.
Chukka Boots with a Leather Jacket
Originally designed to be a versatile field boot that had an association with the sport of polo, chukka boots are traditionally made of calfskin leather and are "known mainly as a smart-casual crossover". Chukkas pair incredibly well with boot-cut jeans (they are boots, after all), especially when given a narrow, smallish cuff.
You can play alternating fabrics off of each other with a classic leather-denim leather combo. Alternate your attire from the ground up by going chukkas-boot cut jeans-leather jacket. A classic bomber or moto-style leather jacket goes a long way towards cementing this coherent look.
Leather and boots scream "autumn!" to many but can be worn virtually year-round in many environments thanks to their durable qualities that also make them suited for many kinds of work. The more daring guys amongst us can even try rocking a leather blazer when they're feeling particularly bold.
Oxford Shoes and a Bomber Jacket
Long considered the king of dress shoes, the venerated oxford shoe has a place in every man's wardrobe. These stately leather shoes can come in a variety of colors, but most often are brown or black and feature a paneled look.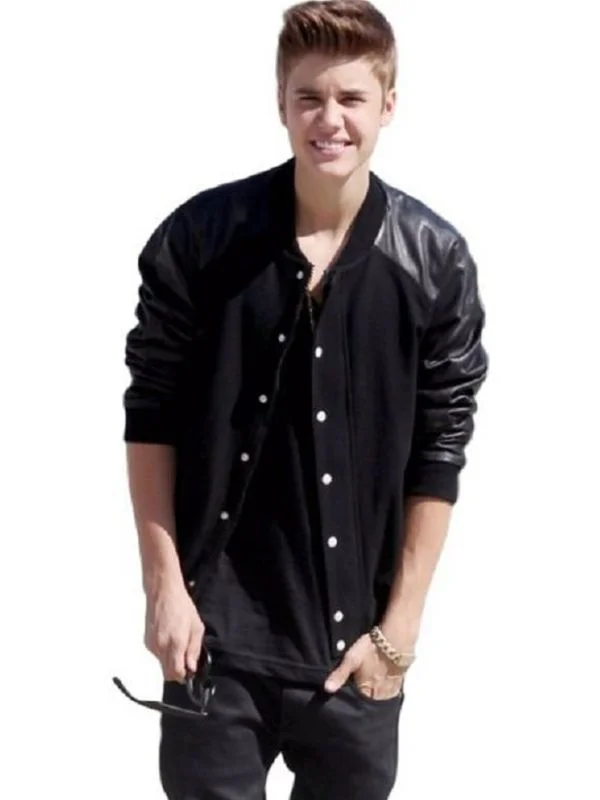 While they naturally pair well with more formal jackets such as blazers and trench coats, the faux-military, high-waisted look of the bomber jacket adds a splash of modernity to the scholarly look of oxfords. Named so because they were originally worn by military aviators, the bomber jacket features a short overall length, a zipper, loose upper sleeves, and a tapered lower sleeve that ends with elastic cloth cuffs.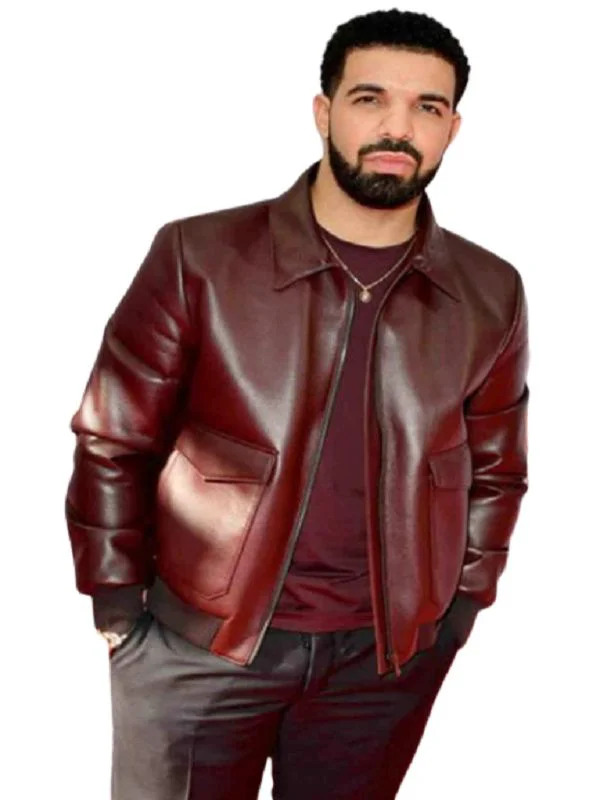 A casual-esque look like this lends itself well to a date night when you want to project the daring aura of a fighter pilot who is rooted firmly in his studies - straight off of the floor at the Bodleian, no less. A gentleman and a scholar: who also just returned from flying a sortie over the South Pacific, no big deal!
Fleece Jacket and Hiking Shoes
For that "I-just-came-off-the-trail-and-still-look-dapper-enough-to-attend-a-social-function" feel, consider matching a high-quality fleece (Patagonia and the North Face are two popular designers) with a pair of hiking shoes.
You'll instantly project to everyone that you're a sturdy outdoorsman who also enjoys the finer things in life - because, just look! You clearly have taste and can effortlessly blend comfort and practicality with fashion. You're signaling that you're just as comfortable by the campfire as you are biking to work while letting everyone know that you care about the environment - because you're out in it every chance that you get.
Quarter-zip, full-zip, or vest - you're prepared for anything, and have a lightweight yet surprisingly warm jacket for when you don't feel like lugging around a bulky parka. Fleece jackets also often come equipped with a zippered chest pocket for stashing any number of objects: a multitool, slim wallet, endurance gel or perhaps just your Air Pods for the Uber ride back from drinks with your buddies.
Hiking shoes (or boots, if you prefer) generally offer the advantage of excellent ergonomics. This means that because they're designed with comfort and stability over long distances in mind, they're also perfect for leaving you with well-rested feet at the end of a long night of schmoozing at a social gathering.
While most people assume that hiking footwear must be at least a little homely as a rule, that's not the case at all. There are hiking shoes on the market today that look nearly indistinguishable from running shoes, designer boots, or simply keep a low profile to avoid the dreaded "chunky" look characteristic of lower-quality models. Pair earth-toned browns, sunset oranges, and rock-red fleece jackets with natural-hued shoes for a put-together, ready-for-the-trail look that's also smart. Toss in a trucker cap for maximum effect!
Shoes and Jackets Complete your Look
A little extra effort towards the two most neglected major wardrobe items can go a long way in projecting your personality and aesthetic when you step outside of the house. With these suggestions, you've got several unique, instant profiles to show off that accent the effort you've put into selecting your shirt and pants.
Urbane, sophisticated, rugged, trendy, athletic - you can project any or all of those traits with a few easy-to-assemble shoe and jacket combos. Don't overthink it - it can be fairly simple if you stick to these essential elements of every well-dressed man's closet.