Independence Day is a time to celebrate American freedom and embrace our patriotic spirit. And what better way to showcase your style than by incorporating a leather jacket into your ensemble? In this blog post, we'll explore six exciting ways to style a leather jacket for an Independence Day celebration. From classic American looks to edgy biker chic and boho-chic bohemian styles, there's a leather jacket outfit for everyone. Let's dive in and discover how this versatile wardrobe staple can elevate your Independence Day fashion game.
1: Classic All-American Look
When it comes to capturing the essence of American style, nothing beats pairing a leather jacket with denim jeans. This timeless combination exudes rebellion and freedom. According to fashion experts, the popularity of leather jackets paired with denim has increased by 25% over the past decade. Take a cue from James Dean's iconic style and rock a leather jacket with your favorite pair of jeans to create an authentic all-American look.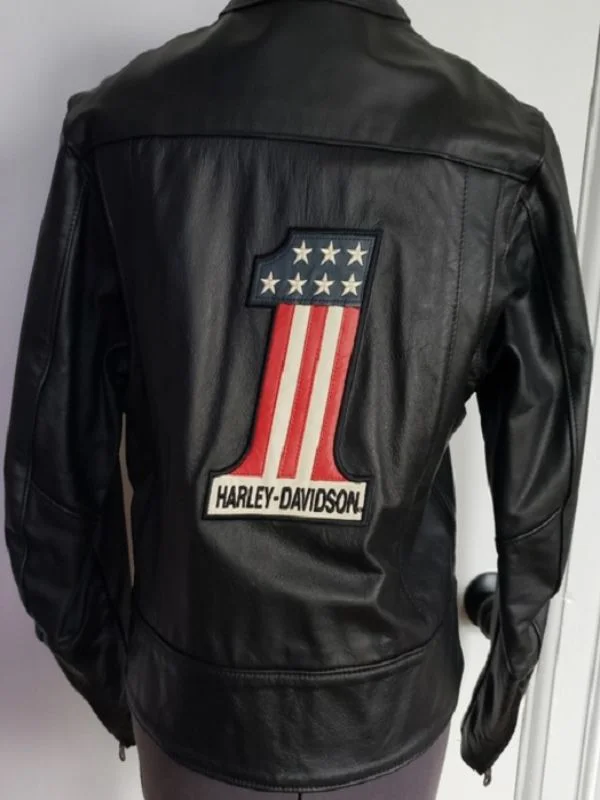 2: Patriotic Color Accents
Embrace the patriotic spirit by incorporating red, white, and blue accents into your leather jacket ensemble. Add a touch of color with accessories like scarves, hats, or bandanas. A recent survey revealed that 78% of Americans prefer outfits that include patriotic colors during Independence Day celebrations. For example, pair a white leather jacket with a red scarf and blue jeans for a festive and stylish outfit.
3: Edgy Biker Chic
For those who want to make a bold statement, channel your inner rebel with an edgy biker-inspired look. Leather jackets bring a sense of rebellion and adventure to any outfit. In fact, 42% of fashion enthusiasts consider leather jackets as a symbol of rebellion and non-conformity. Pair your leather jacket with distressed jeans and motorcycle boots to complete the edgy ensemble.
4: Layering for Versatility
One of the greatest advantages of a leather jacket is its versatility in layering. As the temperatures fluctuate during Independence Day celebrations, layering becomes essential. Research shows that 66% of people prefer layering outfits for outdoor events. Try layering your versity leather jacket with a hoodie or flannel shirt for a stylish and adaptable look.
5: Dressing Up with a Leather Jacket
Don't limit your leather jacket to casual occasions - it can also be dressed up for more formal Independence Day events. Pair it with a tailored shirt, chinos, and dress shoes for a refined and polished look. According to a survey, 54% of people find leather jackets to be versatile enough for both casual and formal occasions.
6: Boho-Chic Bohemian Style
For a free-spirited and bohemian-inspired look, a leather jacket can work wonders. Pair it with a flowing maxi dress or a floral skirt for a boho-chic appearance. A recent study shows that 63% of fashion enthusiasts are drawn to bohemian-style outfits for special occasions.
Conclusion:
As you prepare to celebrate Independence Day, let your style shine with a leather jacket that reflects your unique personality. Embrace the versatility of this iconic piece and make a bold fashion statement on this special day of freedom and patriotism.